Located 1 mile south of San Pedro Town and accessible by road and sea, Bananas on the Beach is poised to re-open in late 2023. State-of-the-art resort management booking systems will support the front desk operations and the concierge services with tour desk will efficiently provide resort guests with a one-stop service from the time of booking and throughout their stay.  They can offer exclusive destination experiences including dive excursions, jungle, and river adventures, offer memorable Destination Wedding planning and so much more.  
The resort guest accommodations are ideally suited for the single traveler as well as couples and can also accommodate large groups for family gatherings, corporate retreats, dive groups, and youth groups.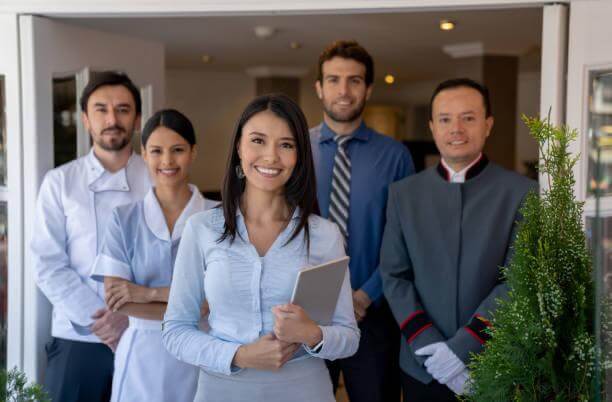 Onsite Management Services
Let the experienced, onsite management team handle the details.  From the General Manager, to the front desk staff, airport and water taxi transfers as well as wedding coordination and adventure  experiences, our team can handle the planning and resolve issues.
The vacation rental program ensures a smooth and efficient process for guests to book online directly from the resort website and then the resort staff take over once the guests arrive on the island.
Owners will receive quarterly updates on their rental activity, income and detailed expenses.
Front Desk and Lobby Services
Our friendly and competent front line staff are fully trained and Belize Tourism Board Gold Standard Certified.  
Front Desk services include greeting guests, taking reservations and assisting with guest inquiries.
Bell services for luggage and golf cart rentals are available.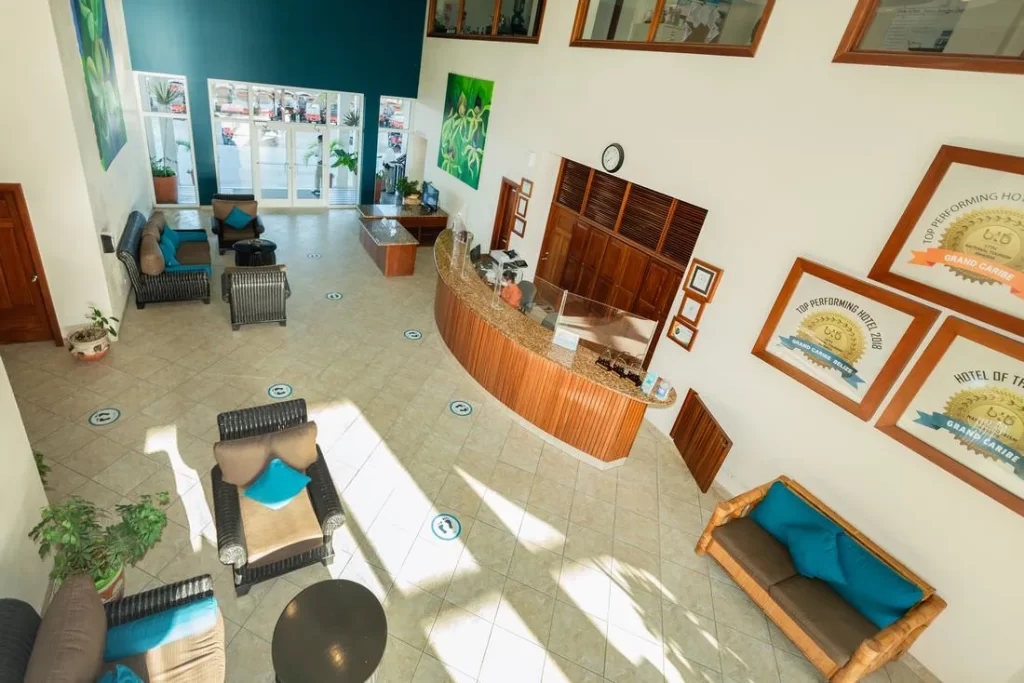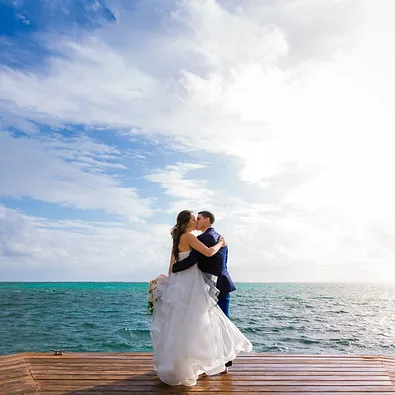 Concierge and Tour Services
The Bananas on the Beach concierge service will make planning your trip to the island easy and enjoyable! Book your island adventures and mainland excursions here at the resort. Being only 35 miles from the mainland of Belize, it is convenient to make day trips to enjoy the Belize Zoo, visit ancient Maya sites and explore the rainforest jungles.
Onsite Real Estate Office
The onsite office hosted by Sunrise Realty includes a full-time agent on-site for scheduled and private tours of the condos for sale and resort facilities.
Purchasing a unit at Bananas on the Beach is an easy process with a standard contract, fee simple title assisted by the in-house legal team.  Wire transfers and the use of mailing courier services mean you do not need to be in Belize to close a sale.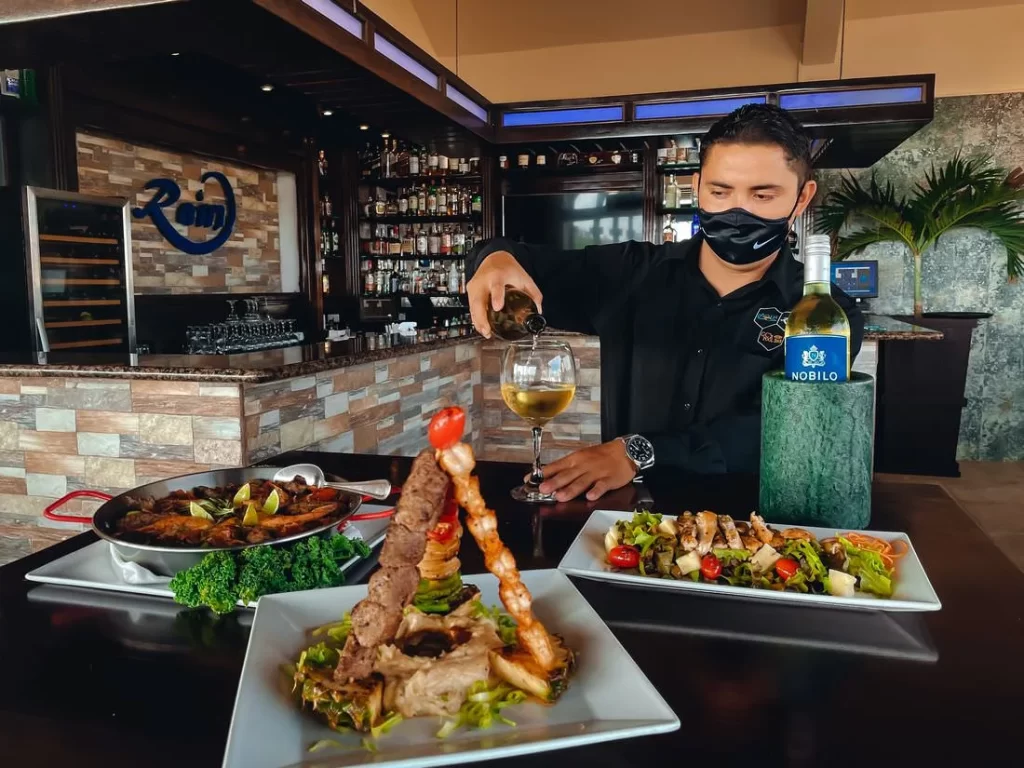 Bananas on the Beach has a fully redesigned restaurant offering breakfast, lunch, dinner and bar snacks.  Air-conditioned comfort and attentive wait staff ensure an enjoyable meal for every occasion.
Room Service and pool side service are available for guest convenience.  
The two fresh water swimming pools at the resort offer a place to relax and cool off.  These two locations  are  great places to socialize and have family fun.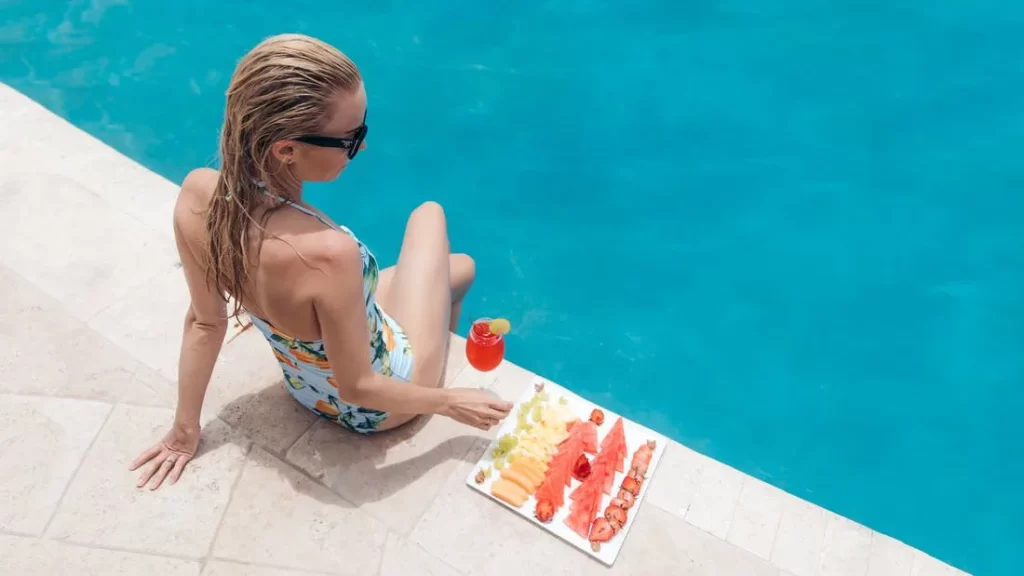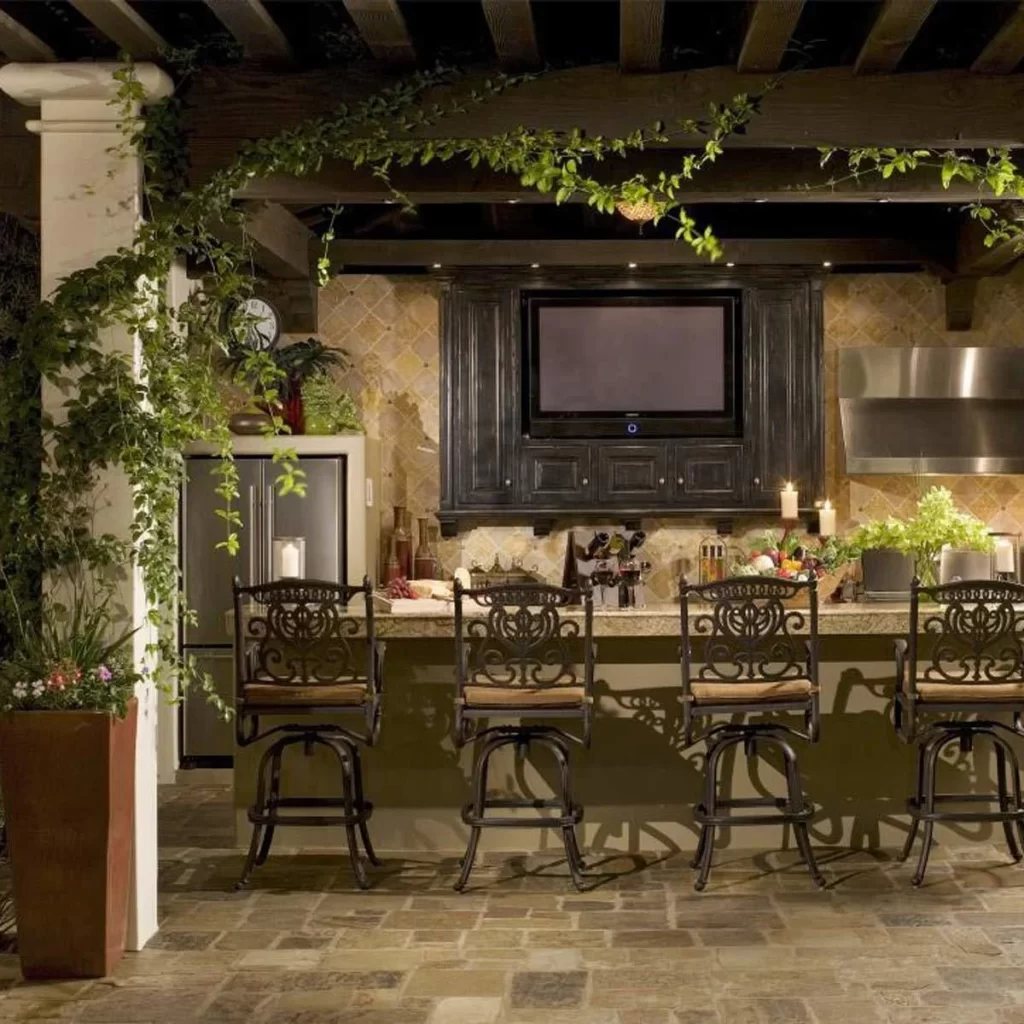 The Bananas on the Beach resort restaurant and bar are open to the public, so there is also a pool side outdoor bar where owners and guests can enjoy a more private setting in which to relive the stories of fun dive experiences and hear about the big fish that got away!
The Bananas on the Beach day spa offers singles and couples massages, salon services including hair dressing and nail care. 
Our hair salon beauticians  can provide a blow out after your diving or fishing trips.
Catering for Destination wedding groups including hair and nail preparations.
In room or on the beach massages are available upon request.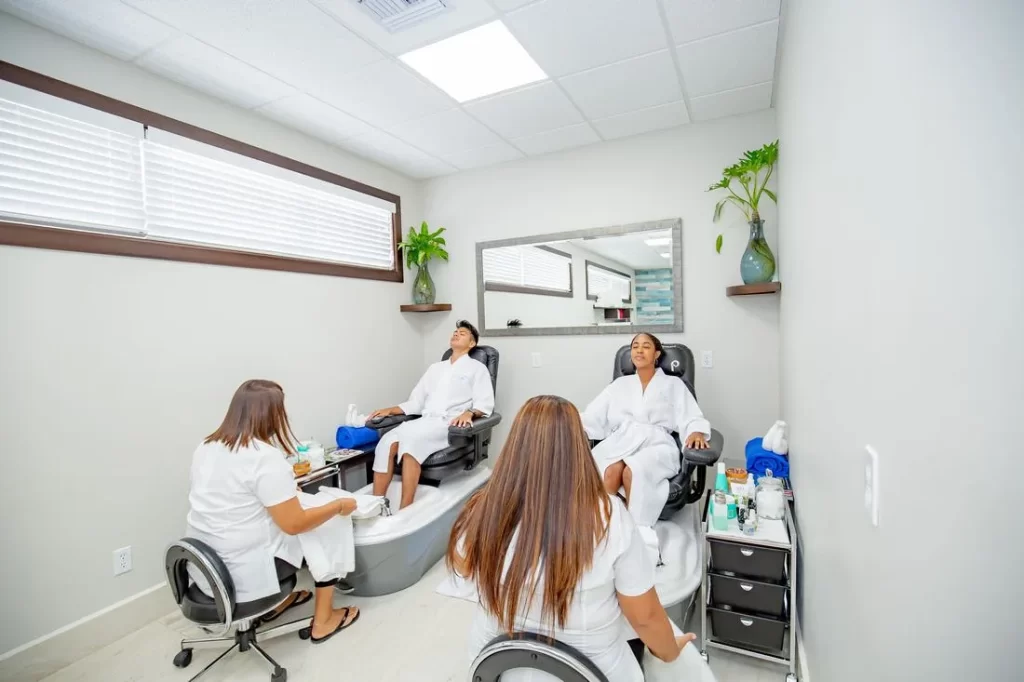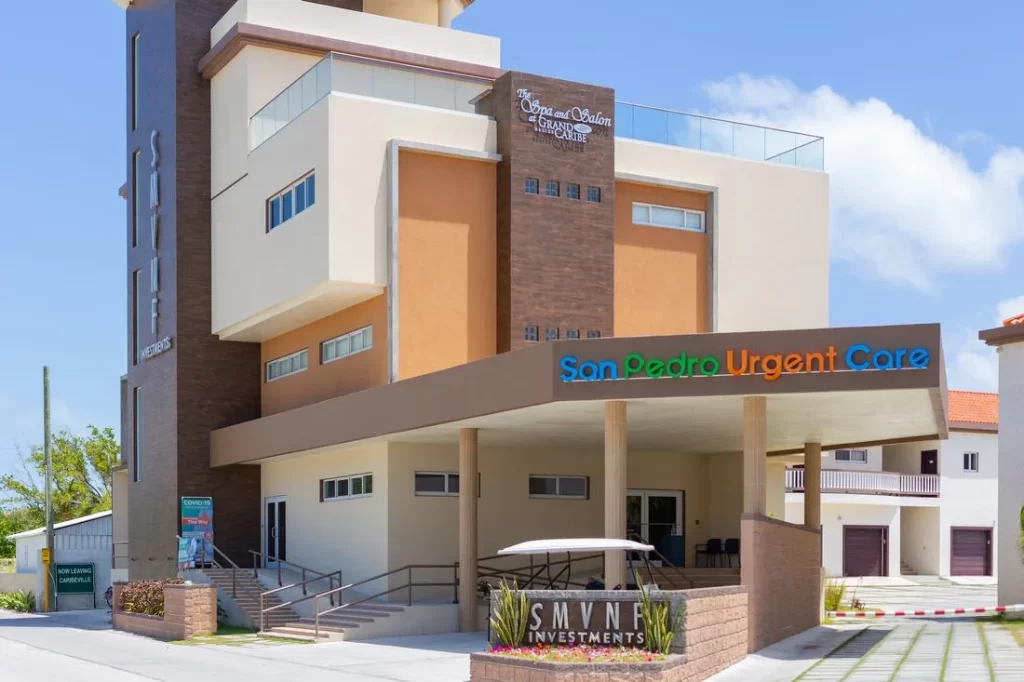 Health, Safety & Security Team
Bananas on the Beach home owners and guests enjoy the benefit of having preferred access to the San Pedro Urgent Care facility in Caribeville.
Our security team ensures that our property, owners and guests are able to enjoy a peaceful environment.  
Housekeeping and Maintenance
The housekeeping staff are efficient and Belize Tourism Board gold standard certified including training in covid sanitation protocols. 
The maintenance team keeps the entire resort operational and there are expert technicians available to address all aspects of routine and emergency maintenance and repairs.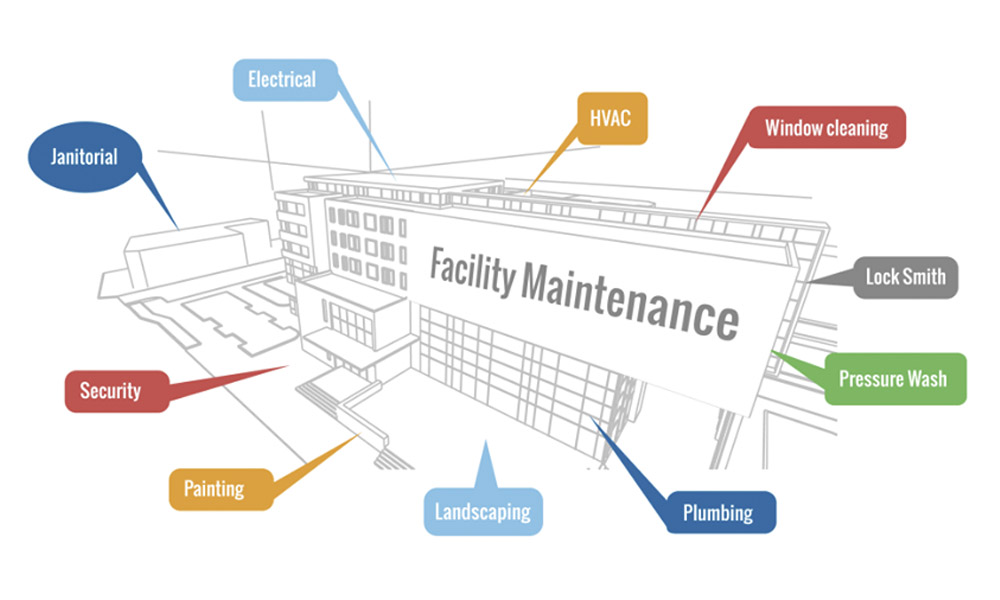 As you would expect in any top-quality resort, Bananas on the Beach provides all infrastructure required to ensure smooth operations and guest and owner satisfaction.
All units are separately metered for water and electricity consumption. 
In-room telephone services include the ability to call locally and internationally.
Resort-wide and in-room wifi internet is available.
Backup Generator
The resort has a backup electrical generator system which means that if the municipal supply is unavailable the generator power supply can ensure that owners, guests, and resort staff are not inconvenienced.
Water Pressurization System
The resort employs a water pressurization system which includes large holding tanks and pumps that provide adequate water pressure to all units and serve as a backup system if the municipal service is not fully operational.